One of the most stunning trees to behold, the majestic Florida Oak Tree drapes its branches across winding pathways and roadways throughout the Tampa Bay area. Often wrapped in Spanish moss, these oak trees give residential communities a storybook appeal while providing cooling cover from the Florida heat. If you have one of these giant oaks on your property, you'll want to properly care for them and be able to quickly identify symptoms of distressed health. With proper care, your residential or business property will see decades of value and beauty from a Florida Oak Tree.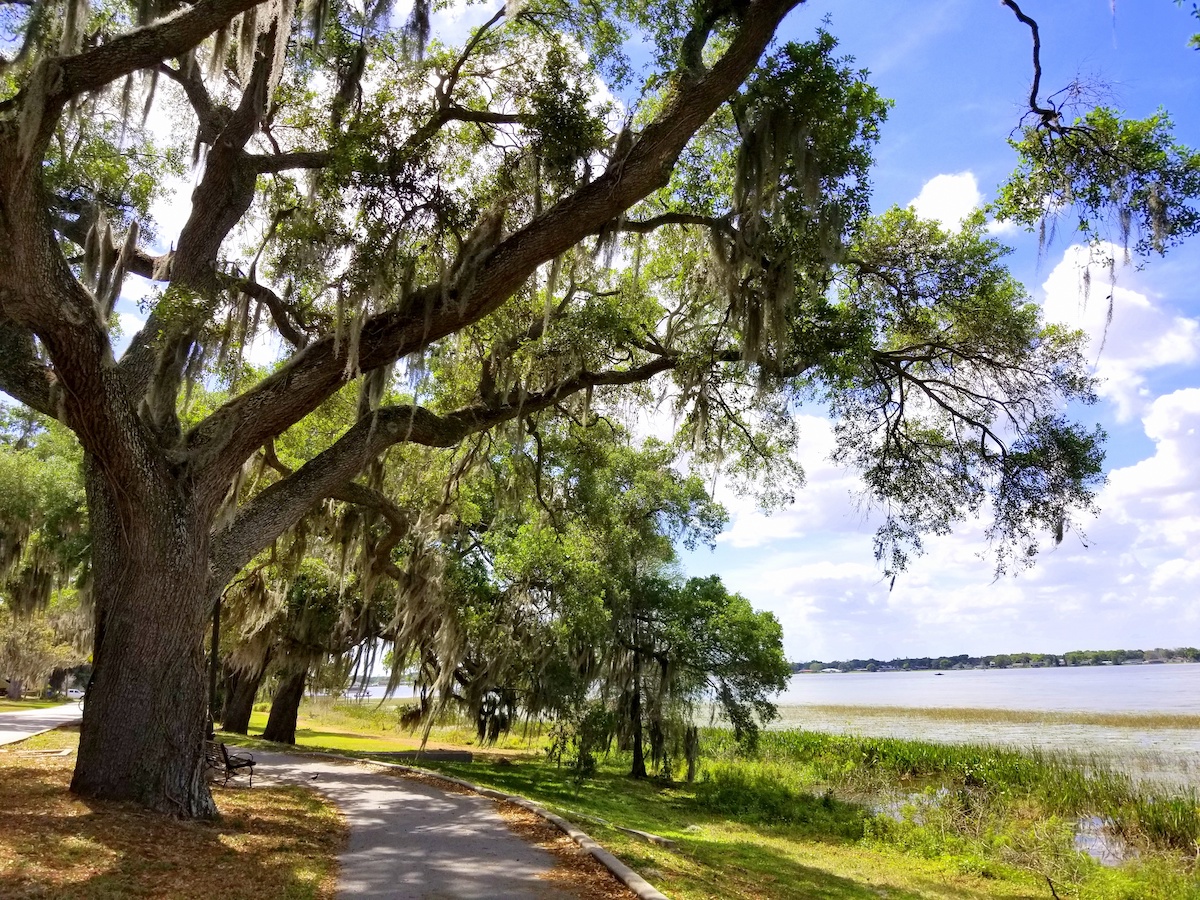 The native Florida Oak Tree can live to 100 and even as long as 200 years. In addition to the striking aesthetic these trees lend to our communities, they also provide nourishment for wildlife while their expansive branches offer a shady respite from the hot Florida sun. Unlike plants and shrubs that have a specific list of care instructions–do's and don'ts for watering, soil, shade, etc.– caring for the Florida Oak Tree does not require a tremendous amount of effort on your part. However, there are definitely things you should not do to the Florida Oak Tree.
To Maintain a Healthy Florida Oak Tree, DON'T…
Pour concrete around the base of the trunk
Place paver stones around the base of the trunk
Mulch the ground cover around the tree
Heavily plant shrubs around the oak tree
Prune or cut branches on your own
TREE TIP: Trees that are not properly trimmed can be at risk for insect infestation and disease that can quickly spread to other areas of your yard and garden.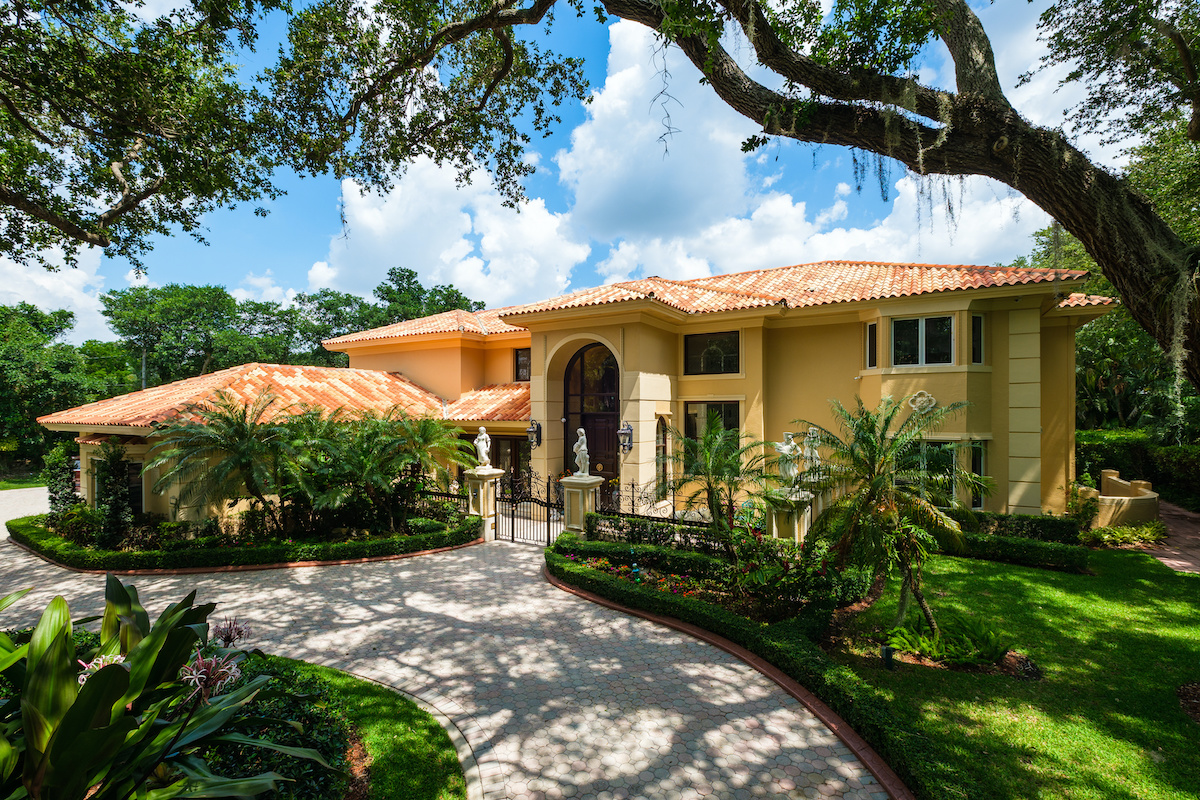 If you ever have branches that are growing too close to structures on your property, or limbs that appear to be ill, don't attempt to cut, trim, or treat the tree on your own. Why is this? First, trees that are not properly trimmed can be at risk for insect infestation and disease. Secondly, the Florida Oak Tree is an essential part of the ecosystem; the wrong treatment could affect much more than just the tree. It can affect drainage, wildlife habitat, growth rates of other foliage, and the health of other aspects of the ecosystem.
When you are concerned about the growth pattern or a sign of distress in your Florida Oak tree, hire certified arborist for an assessment and to administer proper first-aid for the tree.
Symptoms of Distress in Florida Oak Trees
Dropping of all leaves
Yellow, small, or mottled appearing foliage
Dead or dying branches
Short and dense shoots on the trunk or branches of the tree
Newly formed cavities or decay in the trunk
Mushrooms or fungus on the trunk or the root collar
Slimy, wet, or oozing patches on the trunk or large limbs of the tree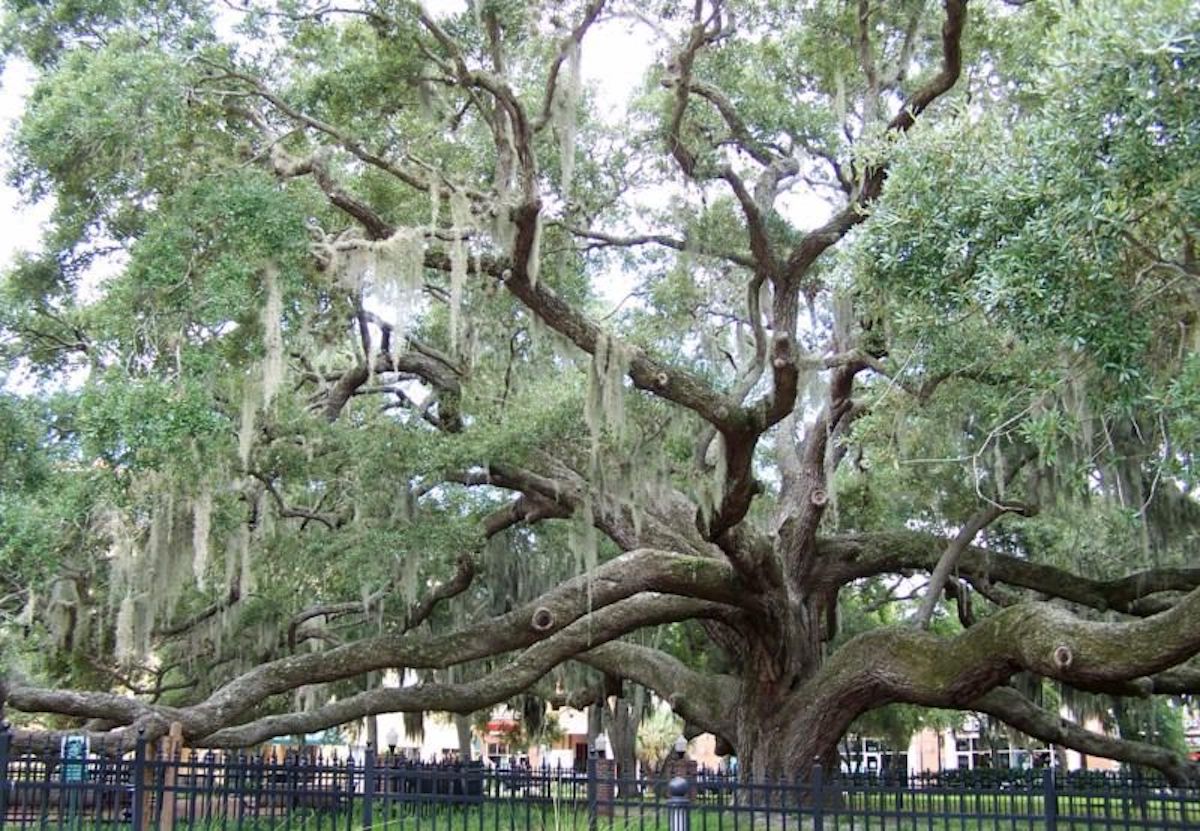 Causes of Distress in Florida Oak Trees
These symptoms of distress in a Florida Oak Tree can be caused by different things such as:
Quality of the water in your sprinkler system
Composition of the soil
Chemicals used for pest control
Invasive insect
Invasive fungi or bacteria
Problem with the root system
Other plants in the vicinity of the tree
TREE TIP: Proper assessment of symptoms and any damage to a Florida Oak Tree is essential to saving it from becoming an eyesore on your property and from an early death.
Innovative Ideas for Relaxing Under the Ole' Florida Oak Tree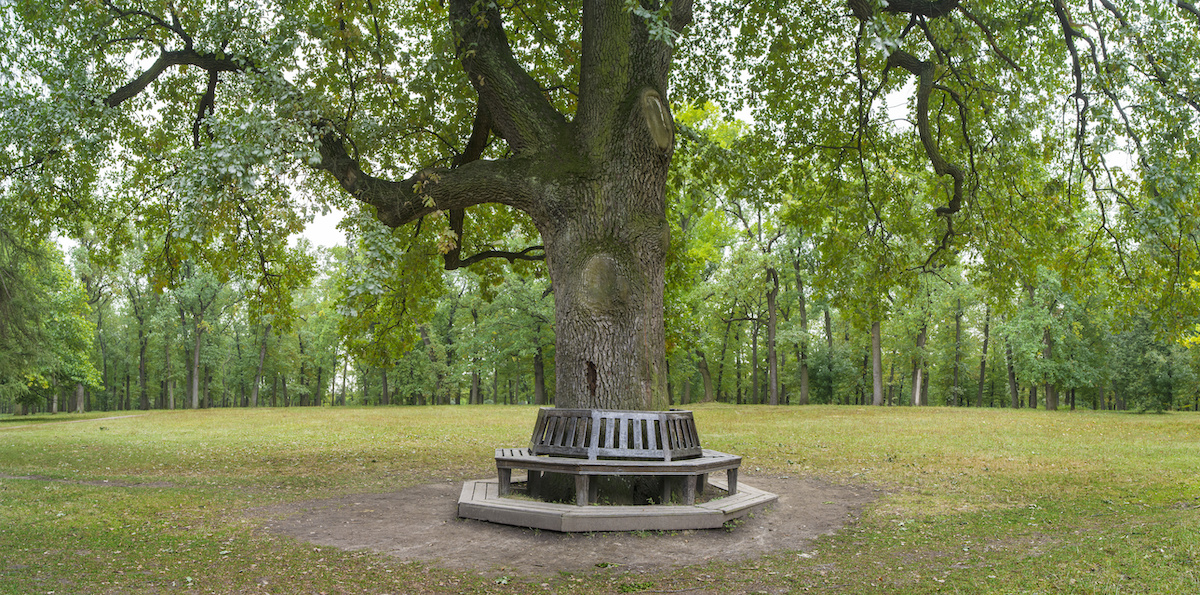 You can create a unique landscape aesthetic with your Florida Oak as a focal point or a backdrop. Check with a professional arborist, such as Warner Tree Service, before implement these ideas, to make sure they are a good match for your landscape and the health of the Florida Oak Tree on your property:
Build a wooden bench around the trunk of the tree, don't nail it to the tree
Add wooden or stone benches a few yards in front of or adjacent to the tree
Utilize ferns or other shade-loving ground cover
Opt for low maintenance, flowering perennials, rather than annuals that have to be replanted (less disturbance to the ground beneath the oak is best)
There are many ways to creatively transform oak tree stumps on your property
If you have to remove a tree, ask for pieces of the trunk, have them properly treated and turned into benches, seats, or artwork for the garden
Tampa Bay Arborist and Tree Service of Choice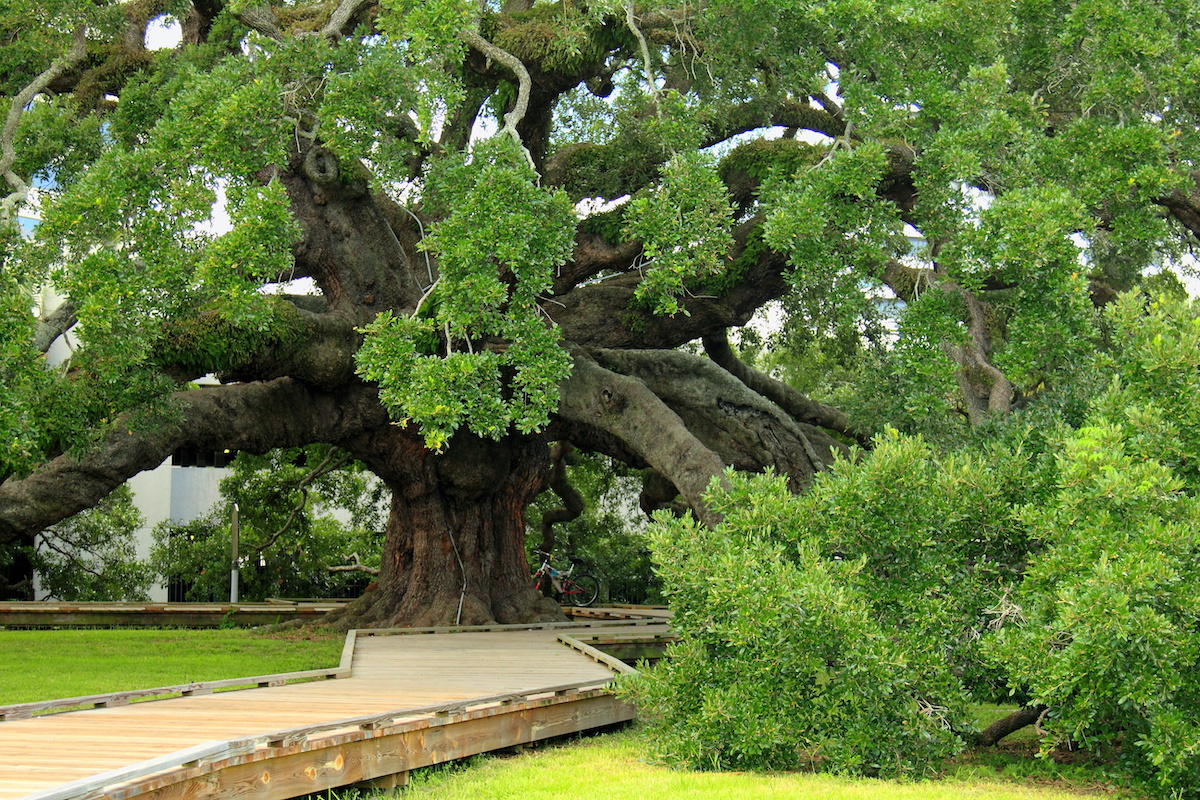 Warner Tree Service has the skills and expertise to bring out the natural beauty and health of your trees while adding to the visual appeal of your property. Owner Rick Warner is an ISA Certified Arborist who leads a crew of highly trained, professional tree experts. Their focus is always on educating the customer, providing exceptional and affordable service, and caring for the property just as they would their own. If you are concerned about trees or other aspects of your landscape, Call us today at 727-946-7098 for a no-obligation, free written estimate.

As a fully licensed and insured company, Warner Tree Service offers tree trimming, pruning and shaping; hedge trimming and shaping; tree removal, crane service, stump grinding, canopy elevation, tree examination and many other services to protect the health of your trees and the ecosystem they support around your home or business. If you have questions, please contact us for a prompt reply.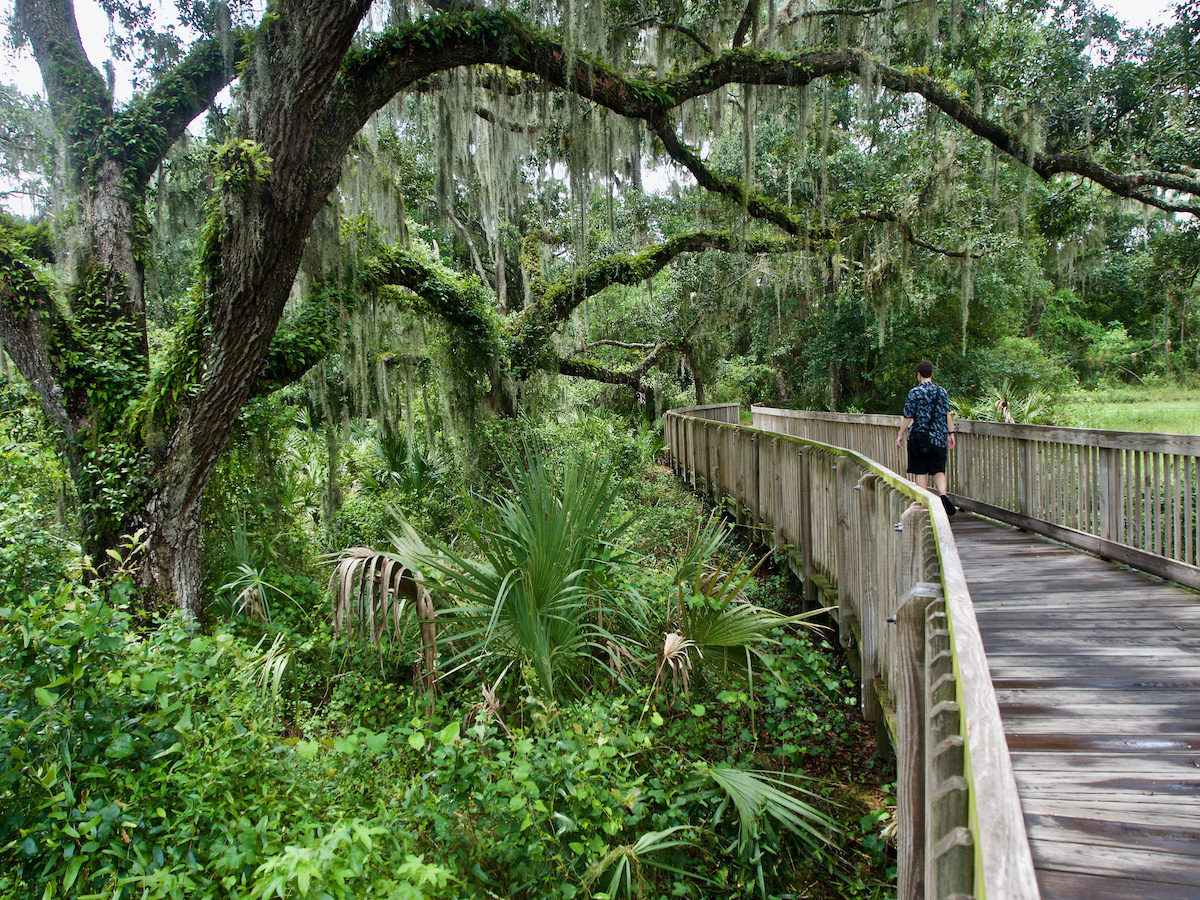 Warner Tree Service has built a reputation of excellence in Pinellas County and Hillsborough County. Our service area extends from Palm Harbor north to New Port Richey, south through Safety Harbor and down to Belleair and Largo. You'll also find our crews working in the city of Tampa and surrounding suburbs.
Warner Philanthropy
At Warner Tree Service, we're proud to partner with national and local organizations that support environmental preservation efforts. By doing so, we're able to show that we care for our planet and are truly dedicated to the trees that we take care of on a daily basis.
Currently, we contribute to the Sierra Club, considered the most influential grassroots environmental organizations in the United States. Each member of this philanthropic club works to protect wild areas by educating others and caring for wild spaces in their own communities. We're proud to be part of these efforts to protect our community and our planet.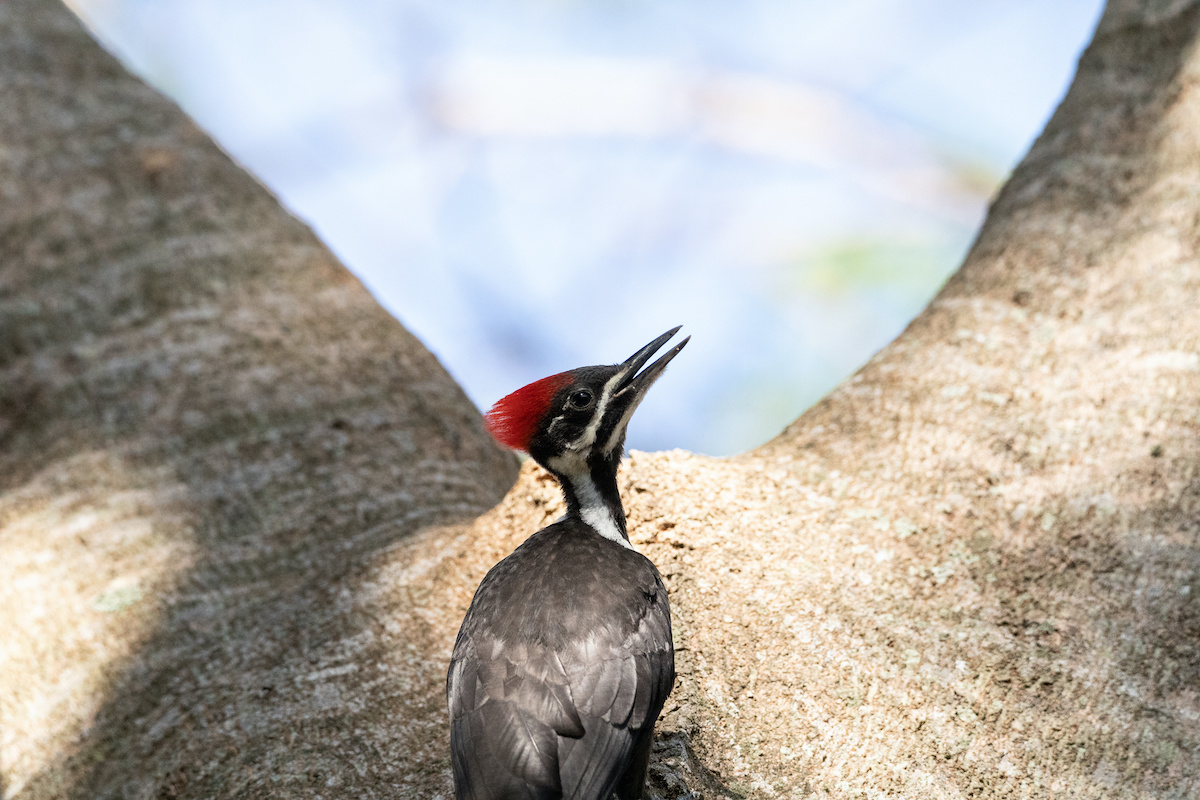 If your school or organization needs a tree expert for a nature-oriented philanthropic or educational project, please reach out to Rick Warner. We are happy to bring our knowledge and expertise into classrooms and into the community and perhaps inspire future generations of arborists.
Resources
South Florida Plant Guide – Live Southern Oak